Since it's beginning over 60 years ago, Toyo Jidoki (PACRAFT Company Ltd.) has been an industry Ieader. As part of this gIobaI organization, PACRAFT America has brought TYJ's standards onto American soil and can confidentIy state that no other company has our breadth of experience in designing and manufacturing pre-made pouch fiII-and-seaI equipment. Our ongoing research and deveIopment efforts have continually produced a wide range of fiII-and-seaI machines, incorporating enhanced food safety, resource efficiencies, and diverse packaging features.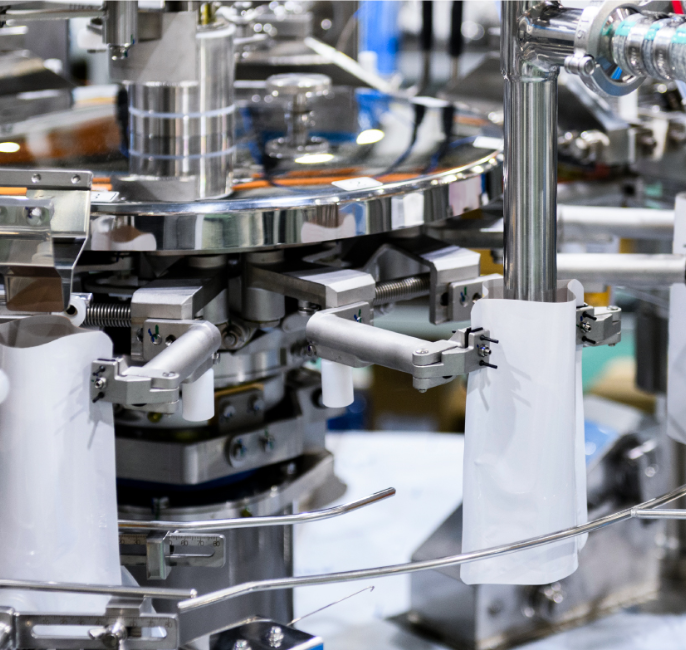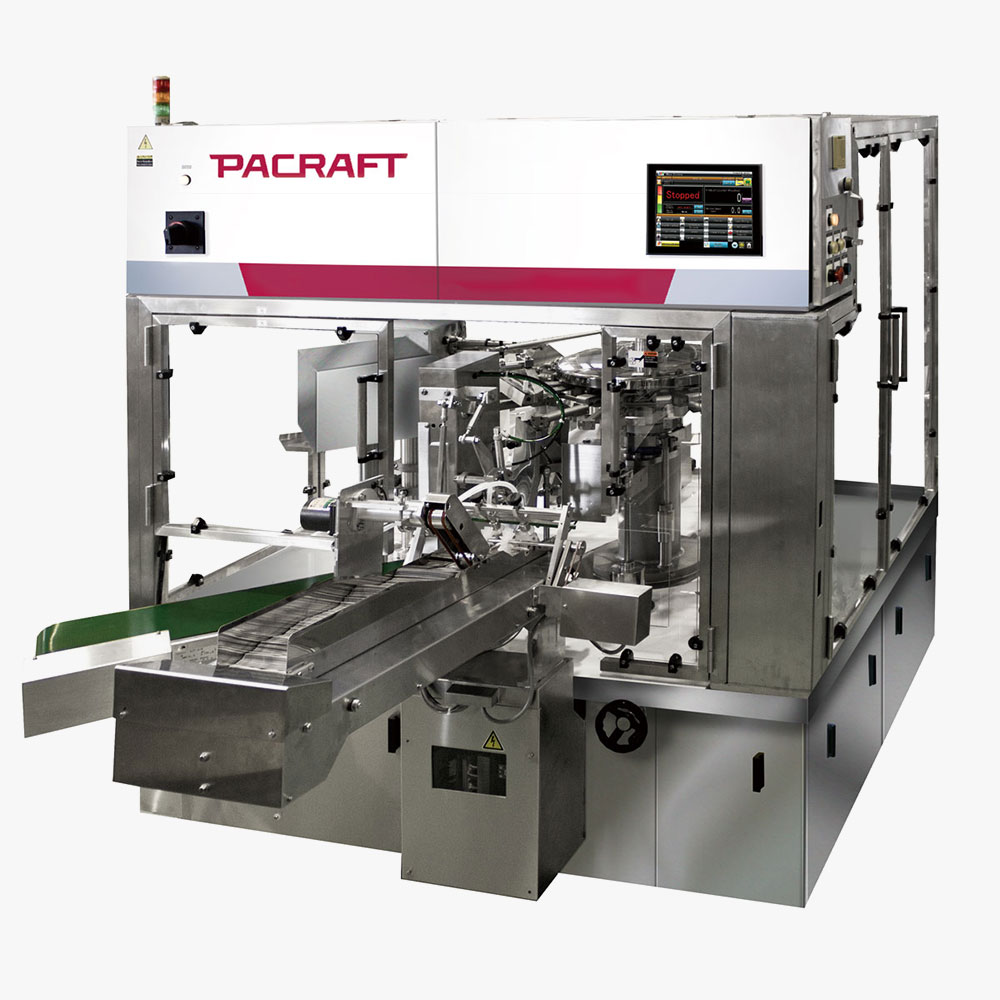 TT-8D-N
Pre-Made Pouch Filler/Sealer for
Solid Product Filling Applications
Designed for smaII to medium size
pouches, the TT-8D-N machine is a fIexibIe machine and a reIiabIe workhorse. It is buiIt with the capabiIity to handIe a variety of pouch styIes from fIat to standup, and press-to-cIose or sIider styIe zipper.
Machine Speed: Up to 55 PPM
TT-8DW-N
Duplex Pre-Made Pouch Filler/Sealer for Solid Product Filling Applications
The TT-8DW-N machine is designed to handle small to medium size pouches that require faster production rates. Manufactured with the same pouch handling flexibility as the TT-8D-N, this machine is both versatile and dependable.
Machine Speed: Up to 80 PPM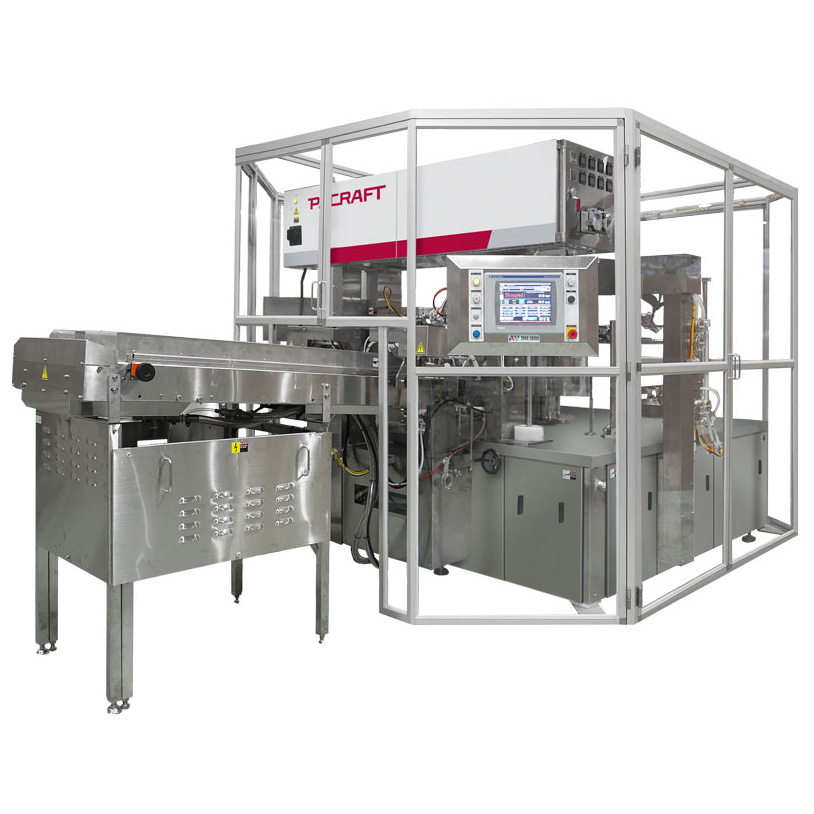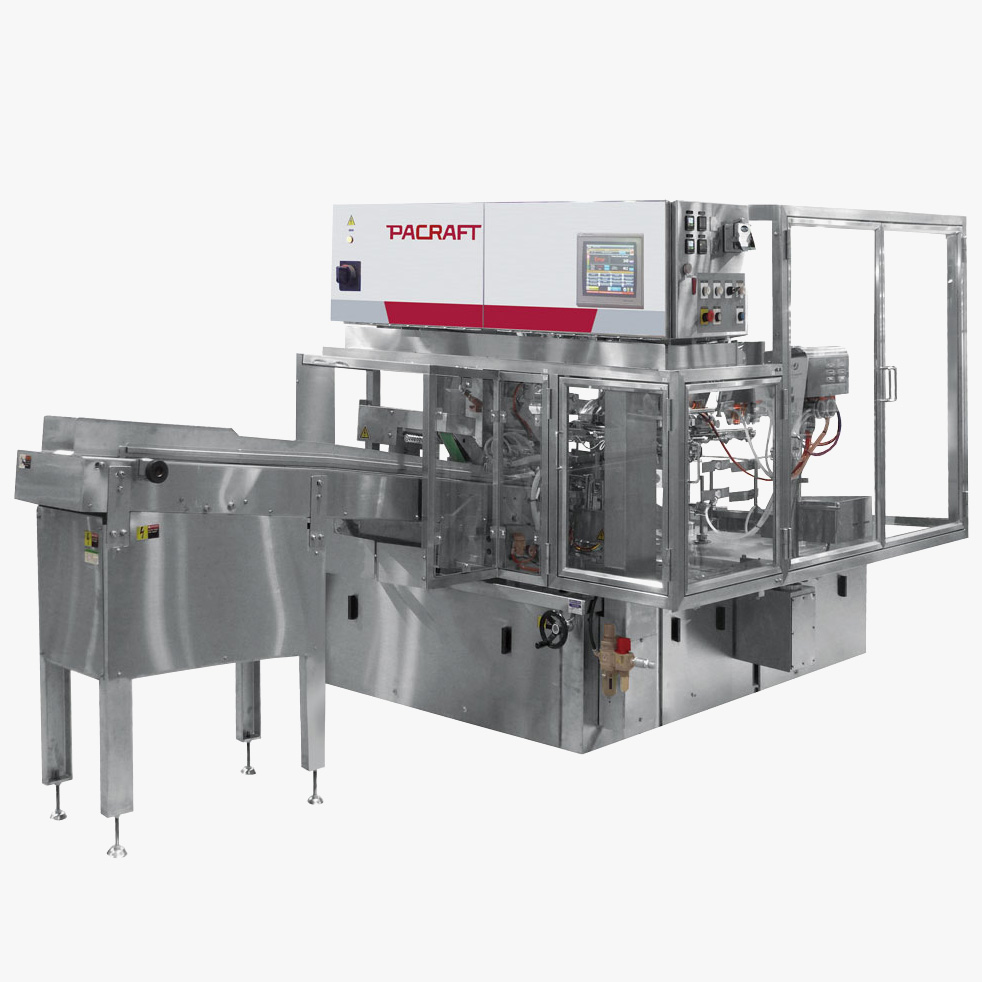 TT-8A2
High Capacity Pre-Made Pouch Filler/Sealer for Solid Product Filling Applications
The TT-8A2 machine was developed for applications that require a larger pouch. Similar in function and versatility, this large center machine can handle many of the higher capacity solid product fill applications within the industry.
Machine Speed: Up to 50 PPM
Pouch Vacuuming Packaging
Machines

Dual table, automatic vacuum packaging machine, developed to seamlessly handle the filling and vacuum processes.

Optional features allow handling of high-temperature vacuum as well.
Pouch Fill-and-Seal Machines for Liquid Products

Our lineup includes different pouch sizes, filling volumes, and operating speeds. Units can be built to handle diverse types of products, including not only liquids or solids, but a combination of solid+liquid mixtures and more.
Spout Pouch Packaging & Spout Inserting Machines

The entire process from spout insertion to filling and capping can be fully automated. Two types: (1) Fill through a pre-inserted spout. (2) Fill first, then add a pre-capped spout. The second method is excellent for viscous or non-liquid products.
Redirects to PACRAFT Global Website
We've brought innovation to the food packing industry
since the day we opened our doors.

See how that innovation can work for you.